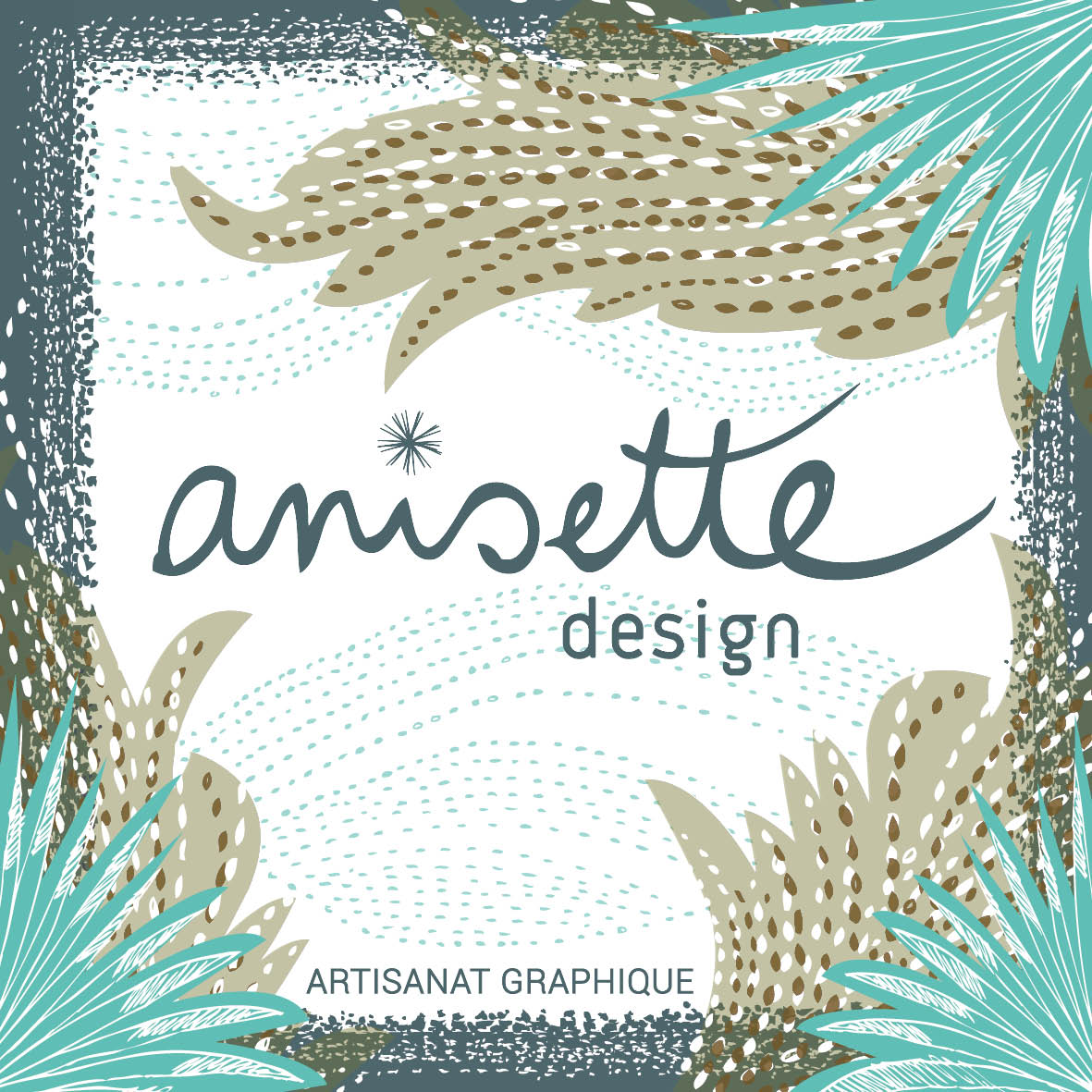 Welcome to Anisette Design's arts and crafts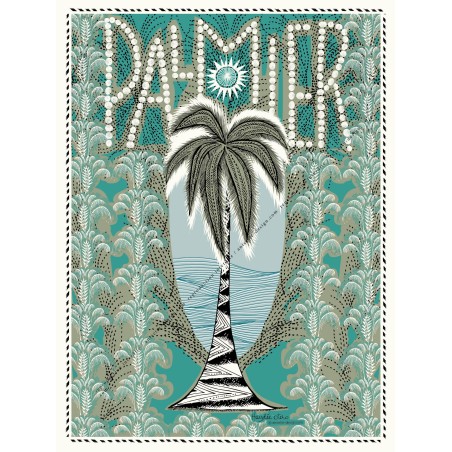  
Art Nouveau turquoise palm tree poster
Appreciate the sunset behind the palm trees and the scintillating light by the seaside...
Ideal to decorate your home, as a souvenir of holidays in Nice or as a gift.
Designed by Haydee Otero
I'm Virginie the designer but I sign Haydee Otero, my artist's name and I aim at brightening your daily life with a touch of poetry. Originally from Bordeaux, I've been living in Nice for the last 25+ years, my art is soft, joyful, coloured, inspired by the times and my surrounding world. Learn more.
I enjoy mixing techniques and subjects with regional designs inspired by the South of France, drawings from travel memories and vegetal influences. In love since forever with patterns and colours, in the blink of an eye I love to make you dream.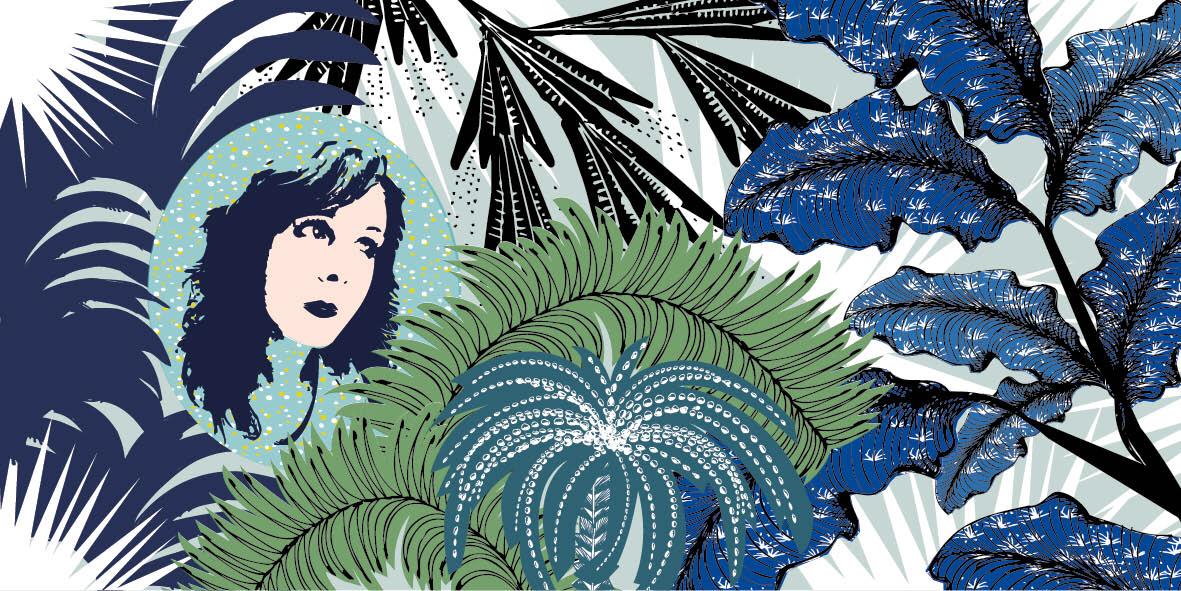 Made in France in Nice
All artworks and designs are made by Haydee Otero and printed in Nice, except a few models that are printed at scale in another French printing press.
I'm passionate about the paper quality but as prices and availability keep evolving at a global scale, I sometimes have to update prices to ensure I get the best possible printing output.
The recommended format for posters is 30cm x 40cm but other options are available with a possible printing delay of maximum one week as everything is printed on demand:
⭐ 30cm x 40cm on RECYCLED creation paper 170g (recommended)
⭐ 40cm x 50cm on high-quality matte coated paper 220g with eco-friendly latex-based ink
⭐ 50cm x 70cm on high-quality matte coated paper 220g with eco-friendly latex-based ink
⭐ 50cm x 70cm on high-quality matte coated paper 170g for the few models printed on a larger scale
⭐ Customisation and other formats upon request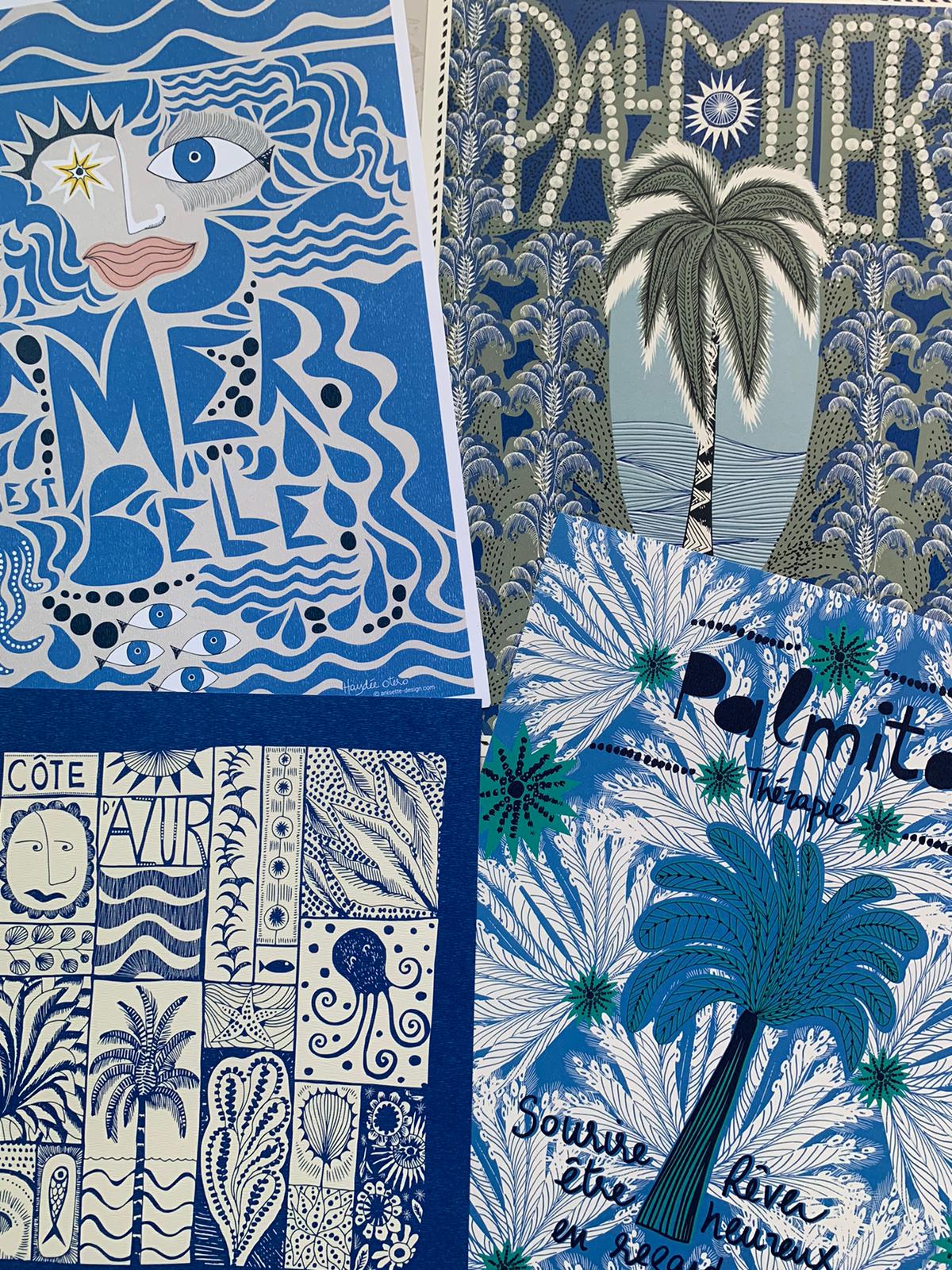 Special offers for postcards and polaroids
⭐ I'll offer you a discount from 5 or 10 postcards or polaroids purchased, it'll display automatically in your cart before finalising the order.
The format of the postcards is 10cm x 15cm and 10.5cm x 13cm for the Polaroids. They are printed on both sides and thus don't require an envelope.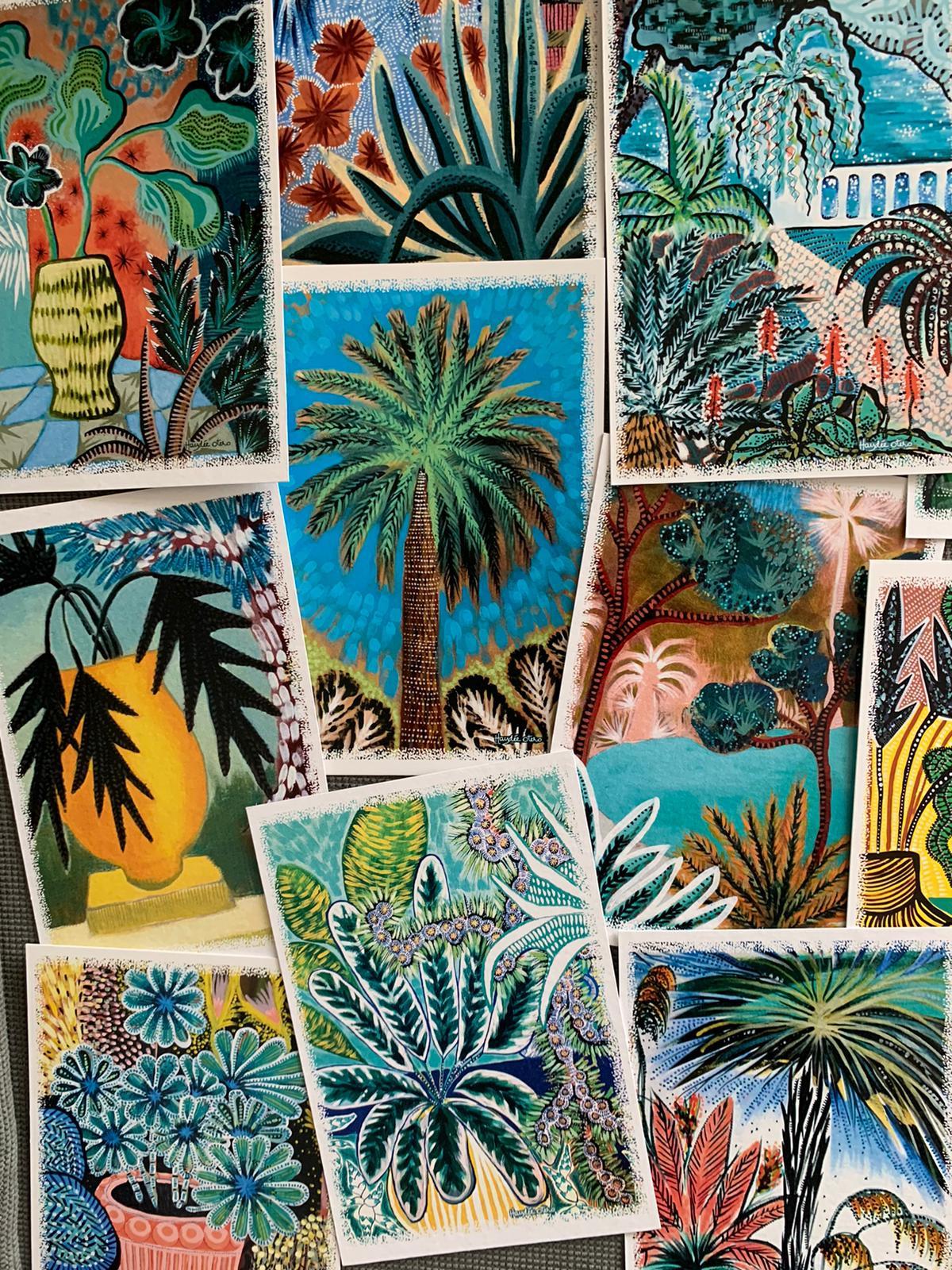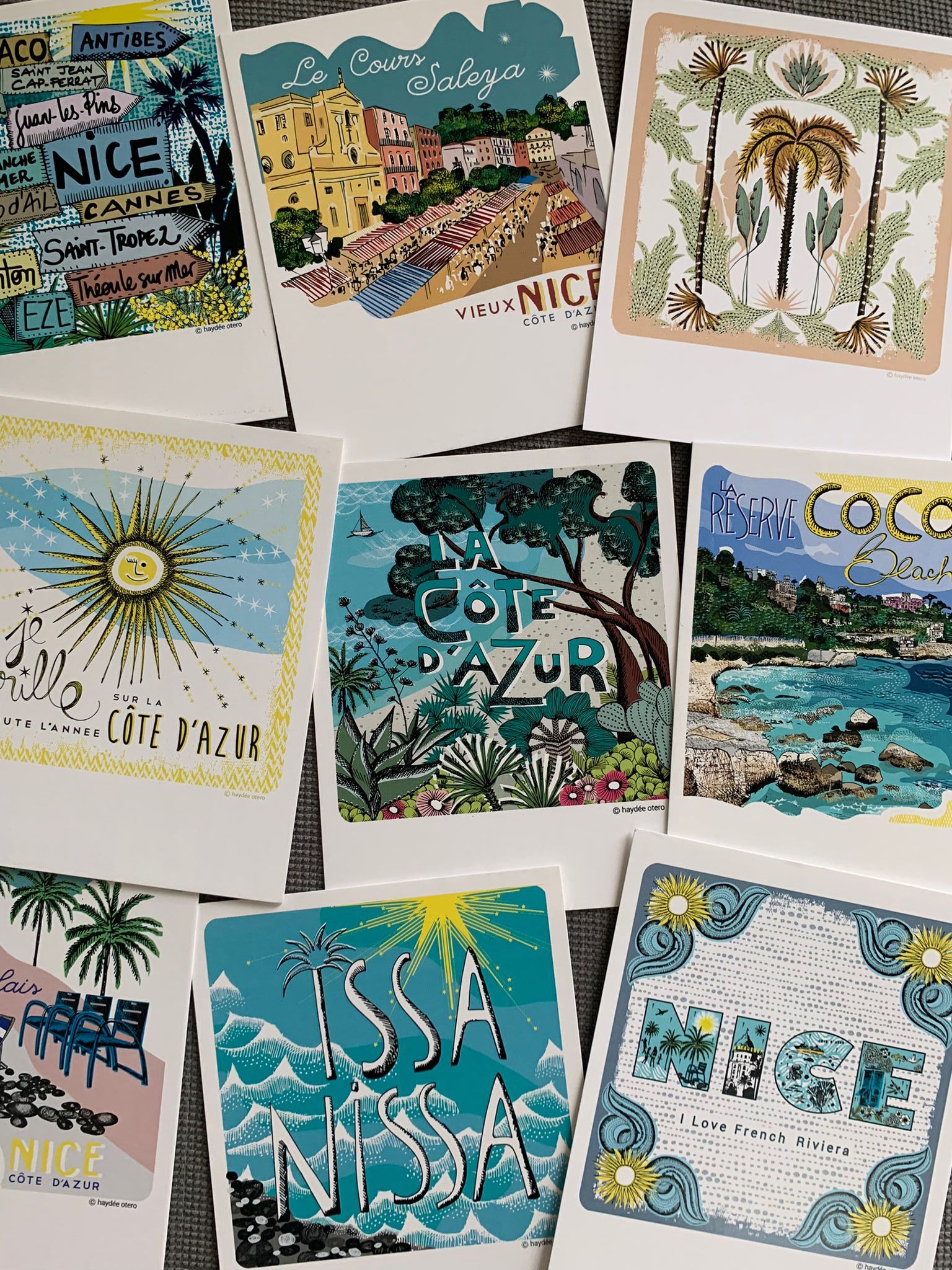 Free shipping from 150€ on 30x40 posters and cards
⭐ Shipping is free within France with a minimum purchase of 150€ on 30x40 posters and cards, and free for the rest of the world from 200€.
I prepare the packages myself and ship everywhere in the world with the highest level of care and to guarantee the reception of your artworks in the best possible state, shipping costs are calculated according to the items you select.
You may return any item that doesn't make you fully satisfied within 14 working days after receiving it in order to get your money back, except the shipping cost of return.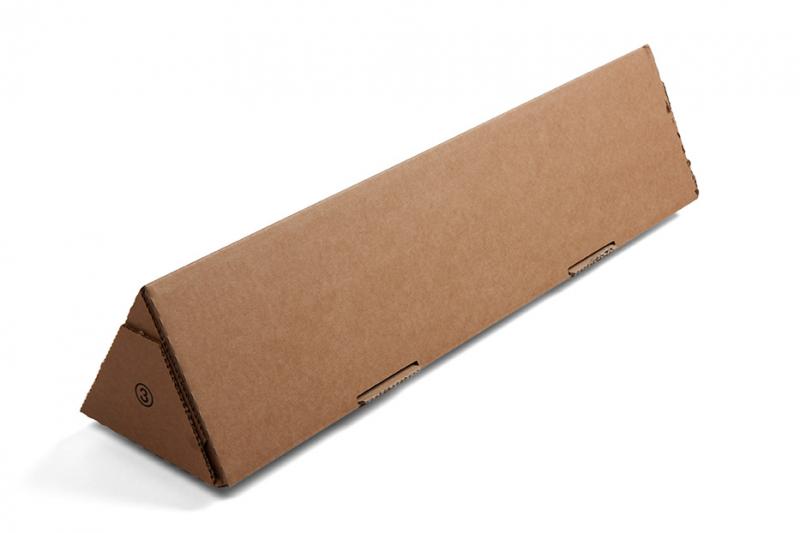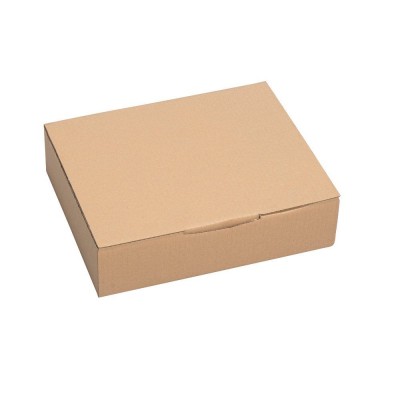 Website and secure payment
The website's security is of utmost importance in order to offer the best possible experience online. Stripe is used for payments and uses an advanced security technology as well as a 24/7 monitoring. Stripe allows to pay either with a credit card or with a Paypal account but you may also choose a wire transfer or send a cheque.
This website uses HTTPS for all services that use the Secure Sockets Layer protocol and sensitive data are encrypted to guarantee reliable safety.

16 other products in the same category: